After a little bit of a chilly week, it's starting to warm up again slightly, and the sunshine is bringing me outdoors! I can't wait for later in the week when it is going to feel like summer time. 30 degrees! WOAH! (Might take a trip to the island later in the week for some bike riding escapades, and to pretend it's summer already) For today though, it's still jacket weather. But if you catch that one patch of sunlight that is just right, it's perfect!
Feeling a little nautical today with my stripes. And couldn't resist taking a pic with these gorgeous orange flowers that have popped up in my back yard. My land lady just loves taking care of the garden and it is always exciting to see what pops up back there each spring. Hope these flowers stick around a while, cause they really make my day. I can't wait to have a garden of my own some day!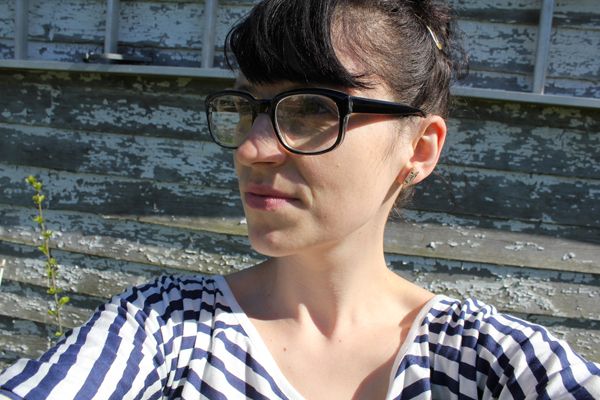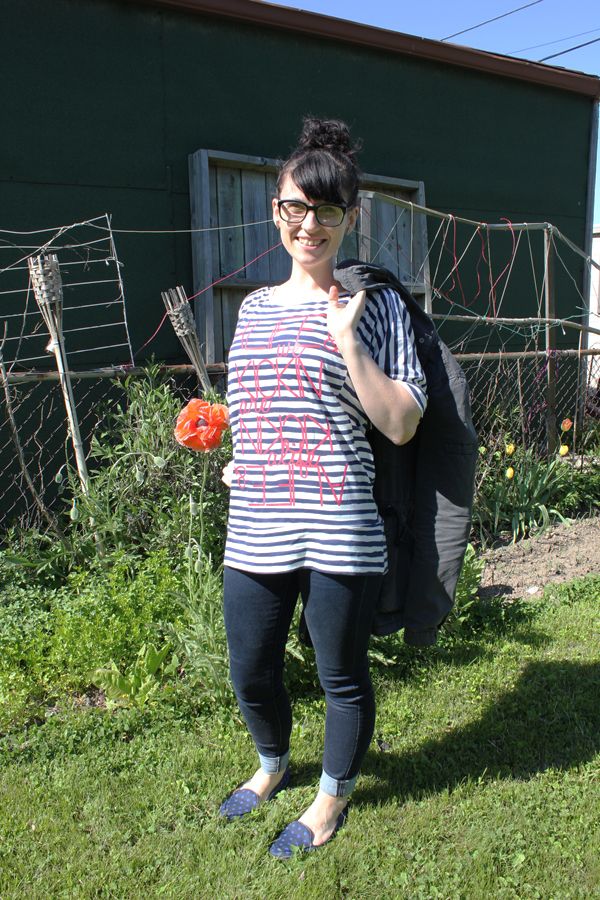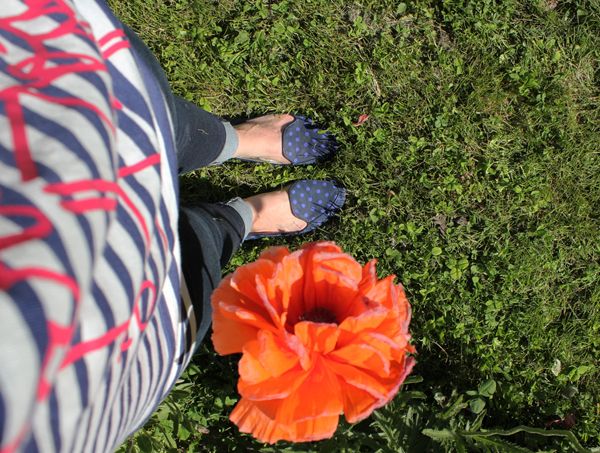 Glasses-Glasses USA//Shirt-Alife and Kickin, bought at Sail//Pants-Element, bought at West 49 Outlet//Shoes-Gap
Hope you are all enjoying this lovely Sunday!